Ready to Buy?
Here's Your Incentive
Honest Solutions.
Responsive Service.
MORTGAGE WAREHOUSE PROUDLY SERVES FLORIDA, KENTUCKY, AND INDIANA
Aubree White
August 8, 2022.
Working with Carol Gant was a breeze and everything went so smoothly. She was there for all the questions we had and answered them quickly.
JoAnn Shilling
June 2, 2022.
Thanks Matt! I can see why he has all the accolades 🙂 From our first conversation Matt was patient and knowledgeable. I never had such a professional, efficient and thorough loan process. The online portal was easy to navigate and Matt made a video that was extremely helpful. It has all been the most painless experience by far of purchasing two previous properties. Thanks for the communication and patience. I definitely recommended the whole team at Mortgage Warehouse!
Joshua Peterson
April 20, 2022.
We have worked with Matt Pell from Mortgage Warehouse twice, once with a new purchase and again with a refinance, and the experience has been excellent both times. He is very knowledgeable, and took the time to walk us through our options in the current interest rate volatility. Matt will be the first person I call the next time I need a mortgage.
Steve Hernandez
February 3, 2022.
I've now had the pleasure of working with Wendy for two home purchases. She is incredibly helpful and knowledgeable. I know I can have complete confidence that I'm in good hands. Her experience has shined through in both interactions over the last few years. Anytime I have a question about any aspect of the process, or even run into any issues with other parties involved, Wendy is more than willing to advise and or step in where necessary. I would highly recommend using Mortgage Warehouse and specifically working with Wendy Bonany on your new home purchase!
Lee Van Der Heyde
January 12, 2022.
We worked with Mike Roberts and his team at The Mortgage Warehouse on the refinance of our home. We were truly wowed by the exceptional service we received. Throughout the process they were highly professional, knowledgeable and effective. We were constantly kept up to date about the progress and although this was over the Christmas holiday period, they managed to get the mortgage closed a week ahead of time. We will definitely refer our family and friends. Thanks Mike & the Team. You were great!
Brie Sessa
December 7, 2021.
We worked with Wendy Bonany on our recent refinance and our experience was amazing! She was right on top of everything and we even ended up closing 11 days early! I highly recommend Mortgage Warehouse and especially Wendy Bonany!
Greg Kitchen
December 7, 2021.
I recently refinanced my home with Matt and his team at the Mortgage Warehouse. The process is simple, responsive, fast, and professional. I would not hesitate to call on Matt for my future mortgage needs.
Brooke Gooderham
December 6, 2021.
I could not have asked for a better experience than I had with Matt Pell and Mortgage Warehouse! Matt Pell is an absolutely amazing advocate to have in your corner when going through the mortgage process. As a first time homebuyer I was very new to the entire process, but Matt was there every step of the way to educate me and help me make the right decisions throughout. Matt went above and beyond every expectation I had and was always going to extra mile to represent me. I can not recommend Matt Pell or the Mortgage warehouse enough!
Brian Murray
December 2, 2021.
Recently used Mortgage Warehouse to refinance my home. Everything about the process was excellent and everyone I dealt with knowledgeable and helpful. They presented me with numerous options, walked me through the entire process, were quick to respond to questions with detailed answers and made what could have been a stressful ordeal into a quick, easy, enjoyable experience.
Debbie Janke
November 11, 2021.
This is my 3rd time using Mortgage Warehouse & Wendy Bonany and as previous encounters, was exceptional. Wendy has a great knowledge and insight of her job & can navigate around any obstacles if & when they arise. Services are always completed in a timely & almost immediate manor. Would always highly recommend Mortgage Warehouse!
Honest solutions. Responsive service.
At Mortgage Warehouse, we're here every step of the way.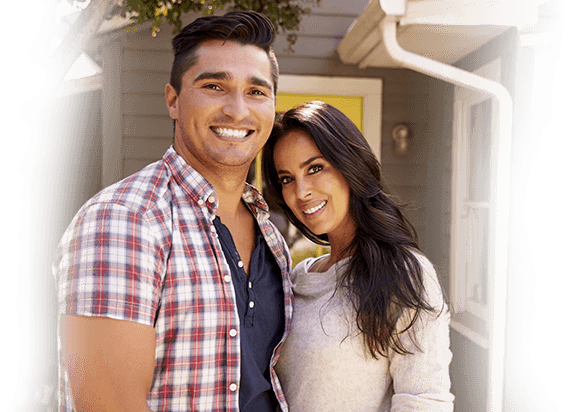 What makes us different
When it comes to handling your loan, we do what others can't. You'll have the ability to apply either online, over the phone, or in-person. And the efficiency doesn't stop there. For over 15 years, we've been helping you save time and money because we're a part of the market you're shopping in. Mortgage Warehouse brings an expertise and customer service that you can count on. From beginning to end, we do what we say we're going to do.